Choosing a toy that will brighten your baby's face is fun, but it's essential to keep safety in mind too.
The American Academy of Family Physicians and the American Academy of Pediatrics recommend that you first consider the basics of toy safety, factors that pose an even greater threat to children than issues recently in the news about toxic toys.
Top 10 Toy Safety Tips
Avoid toys with sharp points and edges.

Put toys intended for older kids out of reach of babies and toddlers.

Kids love to yank and pull apart toys, so choose sturdy toys that don't have loose, moving parts that can easily come off.

Buy age-appropriate toys. Read the label, and if it's not recommended for children under a certain age, then don't buy it for your baby.

Search for toys that are washable or include the words non-toxic on the label, since so many toys end up in baby's mouth.

Reduce choking risk by skipping any games that include parts that are smaller than 1.75 inches in diameter for babies and toddlers. A general rule: Any object that can fit into an empty toilet paper roll is a choking hazard and should be out of reach. Toys stuffed with any kind of beans or pellets should be avoided, too, because a baby can choke or suffocate if any of those pellets were to spill out of the toy and end up in your baby's mouth.

Stay away from toys with loose string, ribbons, or cords because they can become tangled around your baby's neck.

Avoid toy guns or other toys that shoot objects. Even the simplest versions that shoot plastic objects can cause eye injuries and present choking hazards.

Buy electric toys that are UL-approved, and never permit a child to use a toy with a frayed cord because it can result in shocks and burns.

Beware of toy chests and toy storage containers. They can pinch little fingers and a child can climb in, get trapped, and suffocate.
Another toy safety issue: Avoid crib toys that have ribbons, ropes, cords, wires, or anything else hanging from them that could strangle your baby. As a general rule, remove all toys from your baby's crib when your child is sleeping.
Common-Sense Rules for Toy Safety
The American Academy of Pediatrics reminds parents who are shopping for toys for older children to take the time to read the labels. Also, be sure you and your child know how to use a toy before diving into play. Use common sense, too, by picking toys that are sturdy rather than flimsy, to avoid early breakage.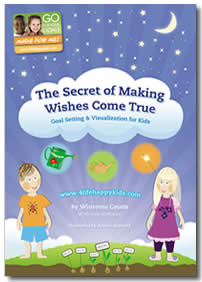 And, as much as you'd like to see your child follow in Einstein's footsteps, avoid chemistry sets and other kits that:
Are not age-appropriate

Are possibly flammable

Include dangerous chemicals
These are toxic toys to children who are too young to understand the dangers.
Ultimately, your best bet for safety is to buy new products that are made in the United States. These are regulated and also great for the economy. A double win!
Spanish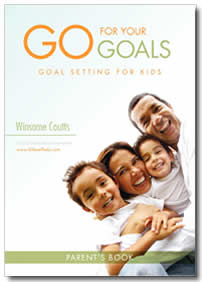 La elección de un juguete que hará las delicias de la cara del bebé es divertido, pero es esencial para mantener la seguridad en mente también.
La Academia Americana de Médicos de Familia y la Academia Americana de Pediatría recomienda considerar en primer lugar los fundamentos de la seguridad de los juguetes, los factores que suponen una amenaza aún mayor para los niños que en las cuestiones recientemente en las noticias acerca de los juguetes tóxicos.
Top 10 juguetes Consejos de Seguridad


Evite los juguetes con puntas afiladas y bordes.

Ponga los juguetes destinados a niños mayores fuera del alcance de los bebés y niños pequeños.

Los niños les encanta cortar y separar los juguetes, así que elige los juguetes resistentes que no tienen piezas sueltas, movimiento que fácilmente pueden desprenderse.

Compre juguetes apropiados para su edad.
Lea la etiqueta y, si no está recomendado para niños menores de una edad determinada, entonces no lo compre para su bebé.

Busca juguetes que sean lavables o incluir las palabras no tóxicos en la etiqueta, ya que tantos juguetes acaban en la boca del bebé.

Reducir el riesgo de asfixia por saltarse ningún juego que incluyen piezas que son menores de 1,75 pulgadas de diámetro para los bebés y niños pequeños.
Una regla general: Cualquier objeto que pueda caber en un rollo vacío de papel higiénico es un peligro de asfixia y deben estar fuera del alcance.
Juguetes rellenos de cualquier tipo de granos o gránulos se debe evitar, también, porque el bebé puede atragantarse o asfixiarse si alguna de esas pastillas eran para derramarse del juguete y terminan en la boca de su bebé.

Manténgase alejado de los juguetes con cuerda floja, cintas, cordones o porque pueden enredarse alrededor del cuello de su bebé.

Evite las pistolas de juguete u otros juguetes que disparan objetos.
Incluso las versiones más simples que disparan objetos de plástico pueden causar lesiones en los ojos y presentan peligros de asfixia.

Compre juguetes eléctricos que son aprobados por UL, y nunca permitir que un niño a usar un juguete con un cordón deshilachado, ya que puede dar lugar a choques y quemaduras.

Tenga cuidado con las cajas de juguetes y recipientes de almacenamiento de juguete.
Pueden pellizcar los pequeños dedos y un niño puede subir, atrapado conseguir, y asfixiarse.
Otra de las cuestiones de seguridad de juguete: Evite juguetes de la cuna que tienen cintas, cuerdas, cables, alambres, o cualquier otra cosa que cuelga de ellos que podrían estrangular a su bebé.
Como regla general, quite todos los juguetes de la cuna de su bebé cuando su niño está durmiendo.
Normas de sentido común para la Seguridad de los Juguetes
La Academia Americana de Pediatría recuerda a los padres que están comprando los juguetes para los niños mayores a tomar el tiempo para leer las etiquetas.
Además, asegúrese de que usted y su hijo sepan cómo usar un juguete antes de sumergirse en el juego.
Utilice el sentido común, también, recogiendo juguetes que son resistentes en lugar de endeble, para evitar la rotura temprana.
Y, por mucho que le gustaría ver a su hijo seguir los pasos de Einstein, evitar los juegos de química y kits de otros que: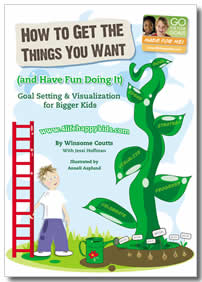 ¿No son apropiadas para la edad
Son posiblemente inflamable

Incluya productos químicos peligrosos
Estos son los juguetes tóxicos para los niños que son demasiado jóvenes para entender los peligros.
En última instancia, la mejor opción para la seguridad es comprar nuevos productos que se realizan en los Estados Unidos.
Estos están regulados y también para la economía.
Una doble victoria!
Chines
选择一个玩具,将照亮你的宝宝的脸很有趣,但它必须保持安全意识。

美国家庭医师学院和美国儿科学会建议你首先考虑的基本知识玩具安全构成更大的威胁,最近的消息有毒玩具的孩子比问题的因素。

十大玩具安全提示


避免与尖点和边缘的玩具。

把玩具适用于年龄较大的孩子的婴儿和幼儿接触不到的地方。

孩子们喜欢猛拉拉开玩具,所以选择坚固的玩具,没有松动,运动部件容易脱落。

购买年龄相适应的玩具。
阅读标签,然后,如果它不是一定年龄以下的儿童,建议不要买它为您的宝宝。

搜索可清洗的玩具,包括无毒上的标签,既然有这么多的玩具在宝宝的嘴。

减少跳过任何游戏,包括部分小于1.75英寸,直径为婴幼儿窒息的危险。
一个普遍的规律:任何对象都可以放入一个空卷筒卫生纸是有窒息的危险,应该是遥不可及。
玩具塞满了,也应避免任何形式的豆类或颗粒,因为婴儿窒息或窒息,如果这些颗粒洒出的玩具,在宝宝的嘴巴。

远离宽松的字符串,缎带,或条索状的玩具,因为他们可以成为宝宝的脖子上缠。

避免玩具枪或其他玩具,拍摄对象。
即使是最简单的版本拍塑胶对象的,可导致眼部受伤,目前窒息危险。

购买电动玩具,是UL认可的,决不允许孩子使用的玩具磨损的电源线,因为它可能会导致电击和灼伤。

当心玩具柜和玩具的储存容器。
他们可以捏的小手指和孩子可以爬,被困和窒息。

另一家玩具安全问题:避免婴儿床玩具,带,绳,线,电线,或其他任何东西挂在他们可能会扼杀你的宝宝。
作为一般规则,删除所有的玩具从宝宝的婴儿床当你的孩子正在睡觉。

玩具安全的常识性规则

美国儿科学会提醒家长,谁是购物的年龄较大的儿童玩具花时间阅读标签。
此外,请确保你和你的孩子知道如何使用玩具,潜水前发挥作用。
使用常识,挑选玩具,而不是脆弱的,坚固的,以避免早期断裂。

而且,就像你想看到自己的孩子在爱因斯坦的脚步,避免化学组和其他工具包,


没有年龄合适的

可能是易燃的

包括危险化学品

这些有毒玩具的儿童是太年轻,理解的危险。

最终为安全起见,你最好的赌注是,在美国购买新产品。
这些调控和经济也很大。
一个双赢!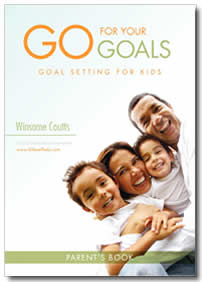 French
Choisir un jouet qui illuminera le visage de votre bébé est amusant, mais il est essentiel de garder à l'esprit la sécurité aussi.

L'American Academy of Family Physicians et de l'American Academy of Pediatrics recommande que vous devez d'abord prendre en considération les principes de base de la sécurité des jouets, des facteurs qui posent une menace encore plus grande pour les enfants que les questions récemment dans les nouvelles sur les jouets toxiques.

Top Conseils de sécurité 10 jouets


Évitez les jouets avec des points et des bords nets.

Mettez les jouets destinés aux enfants plus âgés hors de portée des bébés et des tout-petits.

Les enfants adorent tirer sur et tirer des jouets, afin de choisir des jouets robustes qui n'ont pas de pièces mobiles en vrac, qui peuvent facilement se détacher.

Acheter des jouets appropriés à l'âge.
Lisez l'étiquette, et si ce n'est pas recommandé pour les enfants de moins d'un certain âge, alors ne l'achetez pour votre bébé.

Rechercher les jouets qui sont lavables ou inclure les mots non-toxiques sur l'étiquette, depuis tant de jouets se retrouvent dans la bouche du bébé.

Réduire le risque d'étouffement en sautant des jeux qui comportent des parties plus petites que 1,75 pouces de diamètre pour les bébés et les bambins.
Une règle générale: Tout objet qui peut s'insérer dans un rouleau de papier toilette vide est un risque d'étouffement et devrait être hors de portée.
Jouets en peluche avec tout type de grains ou granulés doit être évité, aussi, parce qu'un bébé peut s'étouffer ou suffoquer si l'un de ces granulés étaient à déborder du jouet et se retrouvent dans la bouche de votre bébé.

Éloignez-vous des jouets avec de la ficelle lâche, de rubans ou cordons, car ils peuvent s'emmêler autour du cou de votre bébé.

Évitez les armes-jouets ou autres jouets qui tirent des objets.
Même les versions les plus simples qui tirent des objets en plastique peuvent provoquer des lésions oculaires et présentent des dangers d'étouffement.

Acheter des jouets électriques qui sont homologués UL, et ne jamais permettre à un enfant d'utiliser un jouet avec un cordon effiloché, car il peut entraîner des chocs et des brûlures.

Méfiez-vous des coffres à jouets et contenants de rangement de jouets.
Ils peuvent pincer les petits doigts et un enfant peut grimper, se retrouvent piégés, et suffoquer.

Une autre question la sécurité des jouets: Évitez les jouets de berceau qui ont des rubans, cordes, cordons, fils, ou toute autre chose suspendue à ceux qui pourraient étrangler votre bébé.
En règle générale, enlever tous les jouets de lit de votre bébé lorsque votre enfant dort.

Règles de bon sens pour la sécurité des jouets

L'American Academy of Pediatrics rappelle aux parents qui souhaitent acheter des jouets pour les enfants plus âgés de prendre le temps de lire les étiquettes.
Aussi, assurez-vous que vous et votre enfant sait comment utiliser un jouet avant de plonger dans la lecture.
Utilisez votre bon sens, aussi, en choisissant des jouets qui sont robustes plutôt que fragile, pour éviter la rupture précoce.

Et, autant que vous voulez voir votre enfant à suivre les traces d'Einstein, éviter les boîtes d'expériences chimiques et des kits autres que:


Ne sont pas adaptées à l'âge

Sont peut-être inflammables

Inclure les produits chimiques dangereux

Ce sont des jouets toxiques pour les enfants qui sont trop jeunes pour comprendre les dangers.

En fin de compte, votre meilleur pari pour la sécurité consiste à acheter de nouveaux produits qui sont fabriqués aux États-Unis.
Ils sont réglementés et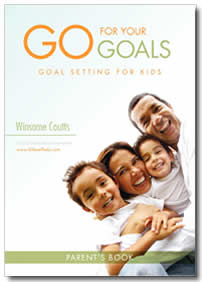 aussi pour l'économie.

Une double victoire!

...